"No one has the right to hear the gospel twice, while there remains someone who has not heard it once." —Oswald Smith
Hi. My name is Don Weeks.
God has given me a desire to reach the hard-to-reach, the under-reached and the totally unreached for Christ.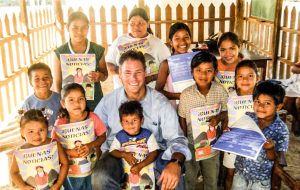 Why Bolivia?
With the support and prayers of 70 churches across the US and Canada, and many family members and friends, the Lord allowed my wife and I to complete deputation and move with our six children to Sucre, Bolivia. We were able to plant an independent Baptist church in the heart of Bolivia. Sent by Cleveland Baptist Church, Pastor Kevin Folger, and aided by Baptist International Missions, Inc., the Lord allowed us to organize a completely indigenous and self supporting work, all glory to God.
We now launch out to go further into isolated areas of Bolivia. Our aim is to present the gospel where there is no gospel witness.
What do you mean by Bolivia and beyond?
Half of my heart is in Bolivia. It is where the Lord allowed us to plant our first church, where the Lord has allowed us to lead the most people to Himself, and baptized them. But, of course, there are still untold millions still untold.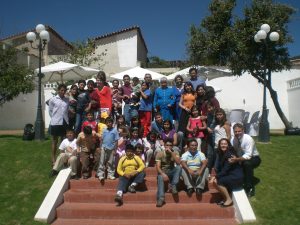 I am free and flexible to respond quickly to wherever the Lord opens great and effectual doors to preach Christ. Future campaigns—as the Lord allows and provides—are the regions beyond in:
Cuba
Panama
Mongolia  (in the 10/40 window).
So called "closed countries."
"To preach the gospel in the regions beyond you, and not to boast in another man's line of things made ready to our hand." (2 Corinthians 10:16)
"Yea, so have I strived to preach the gospel, not where Christ was named, lest I should build upon another man's foundation." (Romans 15:20)
Is it worth the effort?
It will be worth it all if only one soul is won to Christ. As missionaries we have heard this statement many times. Do you believe it? I do. That's why I raise my hand and say, "Here am I; send me." (Isaiah 6:8b)
Prayer for Boldness
And [pray] for me, that utterance may be given unto me, that I may open my mouth boldly, to make known the mystery of the gospel, [20] For which I am an ambassador in bonds: that therein I may speak boldly, as I ought to speak.
I humbly—yet boldly—ask for your prayers.
Thank you.
To help support this mission, please visit the support page.